See on Scoop.it – KH6JRM's Amateur Radio Blog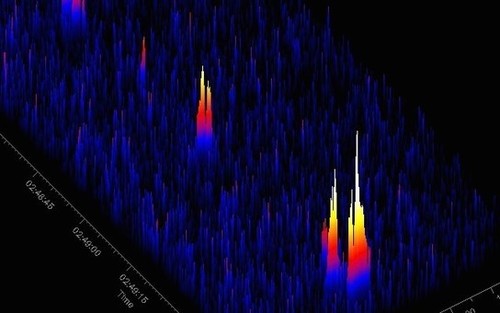 Radio Signature of the First Camelopardalids Meteor Shower
io9
Aside from producing a spectra we can use to analyze meteor showers, that same ionization can be used by ham radio operators to bounce transmissions off the upper atmosphere.
Russ Roberts's insight:
NIce spectral shot of the Camelopardalids Meteor Showers. Because of cloud cover over my part of Hawaii Island, I was unable to get a visual view of this shower. Amateur radio operators and some commercial trucking firms have used the ionized trails of meteors as reflecting surfaces for radio signals for several years now. This is a strange and fascinating way to communicate. Aloha de Russ (KH6JRM).
See on space.io9.com
Filed under: Amateur Radio |