See on Scoop.it – KH6JRM's Amateur Radio Blog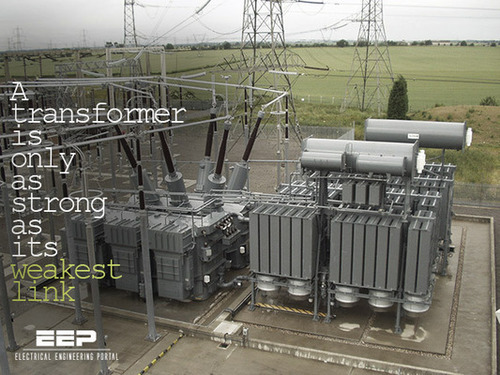 A transformer is only as strong as its weakest link, and the weakest link is the paper insulation, which begins to degrade around 100 °C.
Russ Roberts's insight:
A good, basic introduction to transformer ratings and maintenance. The article stresses the importance of maintenance because large generator step-up devices (GSU) can cost up to one million dollars to build and up to 18 months to two years to be delivered to a site. Since a GSU is built for a specific purpose, the failure of such a transformer could shut down a power plant for as long as 2 years. Thanks to reporter David Hall for this story. Aloha de Russ (KH6JRM).
See on electrical-engineering-portal.com
Filed under: Amateur Radio |