See on Scoop.it – KH6JRM's Amateur Radio Blog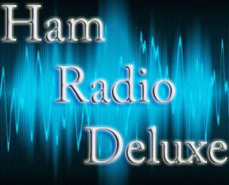 The latest version of Ham Radio Deluxe as added CAT support for the DX-SR9 as well as the DX-SR8. This will allow HRD to control such things as tuning,
Ham Radio Deluxe offers a wide range of applications from transceiver control and logging to various digital operations.  Now, HRD supports the Alinco DS-SR9 and DX-SR8.  According to this press release, HRD will control tuning, power settings, mode selection, and "other supported features of Alinco radios."  As one of the commentators mentioned in the notes following the article, there are a few minor glitches in the HRD/Alinco software which are in the process of being resolved.   Aloha de Russ (KH6JRM).
See on www.hamradioscience.com
Filed under: Amateur Radio, Ham Radio | Tagged: Alinco, Amateur, Amateur radio, DXing, Ham Radio Delux, High frequency, Radio, Recreation, Russ Roberts |