See on Scoop.it – KH6JRM's Amateur Radio Blog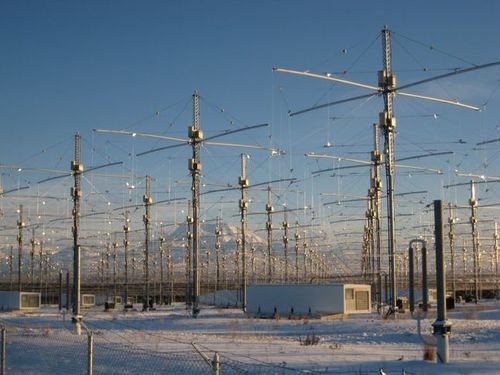 HAARP Plays One Last Song
Anchorage Press
Its complex computer system directs an array of radio antennas to signal not omni-directionally, like a radio tower scattering tunes and talk to an audience, but straight up in a beam.
Russ Roberts's insight:
After 24 years of high altitude ionospheric research, the HAARP project near Fairbanks, Alaska will be shutting down. Once the University of Alaska-Fairbanks passed on an offer to run the former USAF facility, the fate of the massive antenna field, its generators, and its transmitter was sealed. Researcher Chris Fallen, who has spent much of his academic career compiling data from the HAARP facility is giving the transmitter site its last "Swan Song." He has created a series of notes that will be broadcast into the ionosphere as a musical tribute to the high altitude research that soon will be ending at the site. He broadcasts the notes when time allows. Fallen says he has enough unpublished notes to keep him busy for at least three years. Fallen most likely will be the last operator at the site, as he closes an exciting era of rf experimentation. As "AM Coast to Coast" listeners will tell you, HAARP is the stuff of legends, from alien invaders to thought and climate control. Will the last one out of the transmitter room turn off the lights? Aloha de Russ (KH6JRM).
See on www.anchoragepress.com
Filed under: Amateur Radio |